Looking for Custom Desserts?
My promise is to create
custom desserts

with

full service sweetness
What makes a celebration unforgettable?
I'll give you a hint:  It's not just the food.  No, not even the desserts.
The secret ingredient to any great party is simply your presence.  Coming together as a family, being with your friends, and sharing time with your loved ones is the most important thing in the world.  When you hire a baker to create custom desserts, you get to stress less, eat wild, and love more!
That is why I started Save Room for Dessert: to help you spend less time in the kitchen and more time at your party.  I'm putting my degree in the Pastry Arts from the International Culinary Arts and Sciences Institute to good use.  And I'll walk you through every step of the way.  From custom dessert selection to table presentation, you'll have more time to spend on the things that truly matter.
Here's to sugar, spice, and eating everything twice
Baking your dreams to life with one-on-one flavor selection, custom dessert designs, and bespoke table presentation tailored to your special event plans.
Amanda is absolutely amazing!!! The cake she made for a friends birthday was so beautiful we didn't want to cut it, but OMG when we started eating it. The cake was so moist and delicious!! I will never order a cake from anyone other than her again!! Thank you Amanda.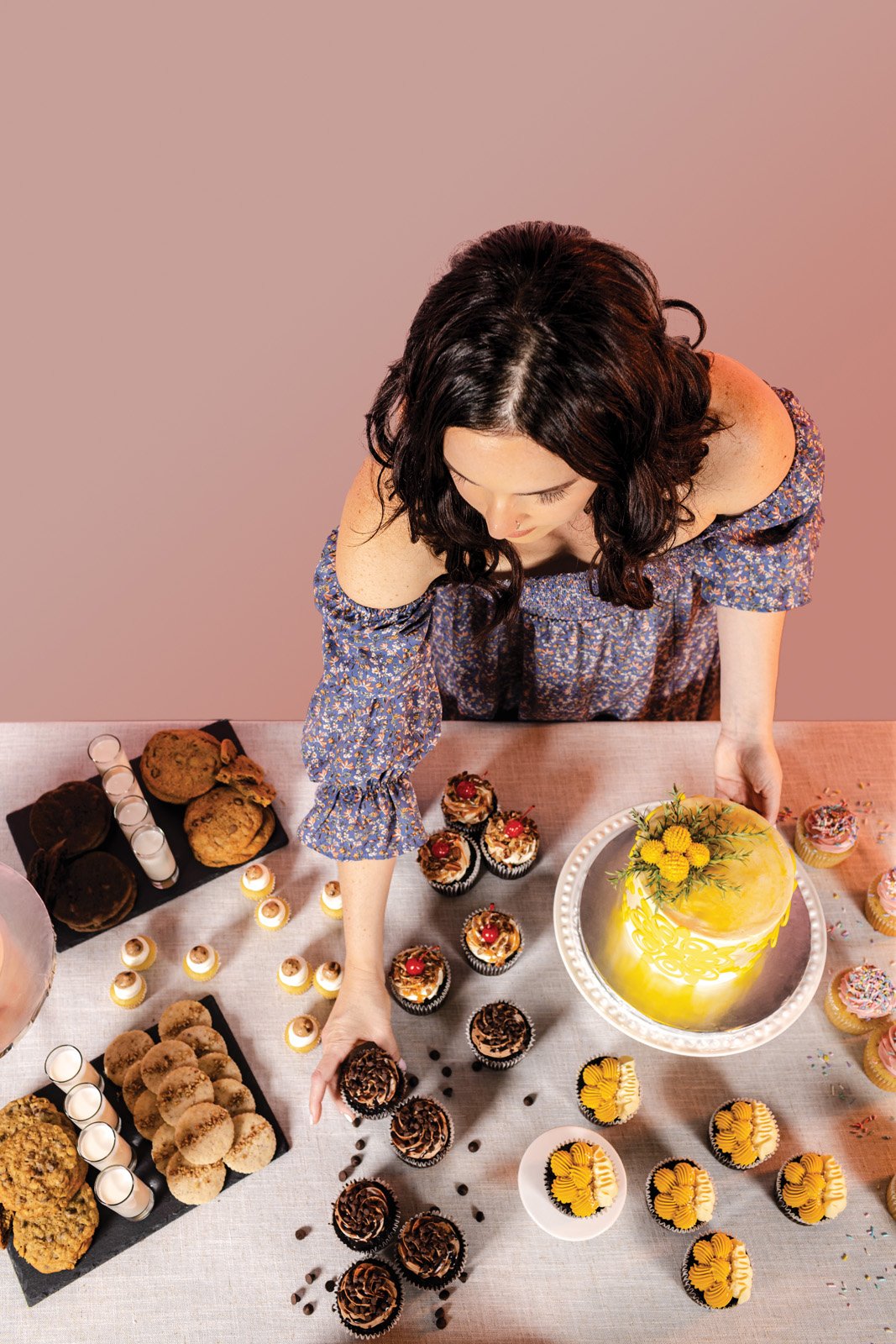 Flavor Selection
Whether you stick with the tried-and-true traditional flavors or want to go wild with unique ingredient combinations to impress your guests, I'll help you choose the perfect flavors.
Custom Designs
There's nothing like a fully custom dessert.  Cakes, cupcakes, or batches of cookies.  Let your imagination run free and I can create a jaw-dropping design to fit any party theme.  
Dessert Presentation
Eating with your eyes is totally a thing!  I'm happy to coordinate with your party planner or designated "person in charge" on the day of your event to set up a beautiful display table for your desserts.